2017
Atomic Photographers Guild (APG)
Lionel Delevingne is honored to be included as a new member of The Atomic Photographers Guild (APG).  The APG is an international collective of artists dedicated to making visible all facets of the nuclear age. Created in 1987 by Robert Del Tredici, with founding members Carole Gallagher and Harris Fogel, the APG documents the history, impact and ongoing legacy of the atomic age – emphasizing nuclear weapons mass-production, atomic testing and proliferation, nuclear power, reactor accidents, radioactive waste containment, irradiated landscapes, and radiation affected populations.
---
Spring/Summer 2017
For immediate release:
"To The Village Square"
by Lionel Delevingne
Northeastern University, Boston MA
International Village Gallery
"To the village square we must carry the facts of Atomic energy; from there must come America's voice." 
Albert Einstein, United Nations 1946
Open to the public, free admission
Limited free copies of the book available
Link to poster PDF
Currently on view at Northeastern's International Village Gallery space are photographs and text from Lionel Delevingne's decades-long mission of chronicling the safe energy movement in which he captured the rise of anti-nuclear activism. His book, "To the Village Square: From Montague to Fukushima, 1975-2014" is a testament to his focus, his findings and his aim to celebrate common citizens who stand up against all odds for their beliefs and make a difference.
Today, the fight continues. Fracking, Pipelines, Climate Change are the words of the day. As Delevingne said, "This body of work is about power. Not just nuclear power, but, as I have witnessed, the power of community to force action and make a change. It is unfortunately clear to me that the threat of nuclear power remains real. In recent years, I have been appalled to see the co-opting of 'green' by the nuclear industry's lobbying spin-masters. It will be impossible for the viewer seeing these photographs from Chernobyl and Fukushima not to reach the same conclusion. Evidence from these nuclear catastrophes confirms and reinforces that renewable, sustainable safer energy sources must be found now."
Photojournalist, Lionel Delevingne left his native France and settled in Western Massachusetts in 1975. Since then, his feature essays on patriotism, Native Americans, and the environment have been widely exhibited and praised in the US and abroad. His work has appeared in over 200 alternative and mainstream publications including Mother Jones, In These Times, Vanity Fair, Village Voice and the New York Times.
For more information contact:
Bruce Ployer, Campus Curator
Northeastern University
International Village Gallery
1175 Tremont St, Boston, MA 02120
617.373.5728
b.ployer@northeastern.edu
---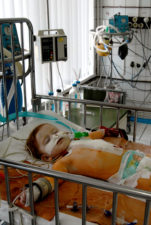 Friday, October 28, 2016
Bennington College, VT
Guest lecturer in Anthropology
Presentation and discussion on the aftermath of Chernobyl and the safe energy movement with anthropology class  "Culture, Environment and Sustainable Living" led by faculty Miroslav Prazak.
---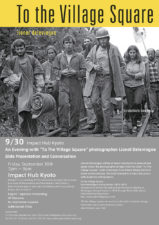 Friday, September 30, 2016, 7-9pm
Impact Hub Kyoto, Japan
 Lionel Delevingne will be at Impact Hub Kyoto to present and speak about the photographic images from his book " To the Village Square" with
comments from Aileen Mioko Smith of Green Action (Kyoto). We look forward to a lively discussion with audience and speakers.
English/Japanese interpreting. All Welcome-
No Reservations – Admission is free.
Nishijin IT ro-Ji Building 97 Kainoka micho. Kamigyo Ward, Kyoto – Japan PH: 075-417-0115
---
"To the village square, we must carry the facts of atomic energy. From there must come America's voice." Albert Einstein, 1946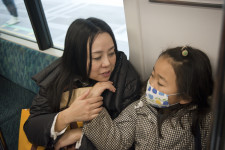 March 11, 2016 is the fifth anniversary of Japan's Tepco nuclear meltdown. All my thoughts go to friends and thousands of others, who lost their home, due to an industry's criminal negligence.
---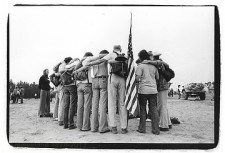 March 13, 2016, 11:00am – 12:30pm
Local Environmental Action 2016 Conference
Northeastern University, Curry Center, Boston, MA
Panel Discussion:
"Arts and Activism", with Lionel Delevingne and Robert Shetterly
The Local Environmental Action 2016 conference is an opportunity to join community leaders, environmental advocates and activists from across New England for a day of skills training, networking, and inspiration. Delevingne and Shetterly will be discussing the importance images have in establishing and defining a movement. For more info:
Local Environmental Action 2016
Robert Shetterly  artist/activist who has painted over 215 portraits for his series,  Americans Who Tell the Truth
---
October 18, 2015, 4pm
Lenox Public Library, Sedwick Reading Room, Lenox, MA
Lecture
The Distinguished Lecture Series 2015-16 presents Lionel Delevingne,author, photojournalist.
Mr. Delevingne will speak about and show photographs from his latest book "To the Village Square — from Montague, Massachusetts to Fukushima, Japan, 1975-2014."
---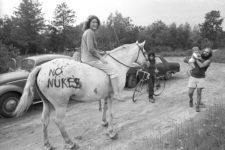 May 19, 2015
Portsmouth Public Library, NH
Presentation and Discussion
Seacoast Anti Pollution League (SAPL) sponsors "To the Village Square…..Montague to Fukushima 1975-2014 " , a book presentation with author Lionel Delevingne, and activist Anna Gyorgy who wrote the introduction thus opening a discussion on what was learned through the antinuclear movement and how that relates to energy now and the future for our states and region, in an era of climate change and resource loss …Veteran Clamshell Alliance Robin Read, Renny Cushing, Cathy Wolf, Guy Chichester Jr., Marcia Burns, Peter Kellman Jay Gustaferro among others will be there!
---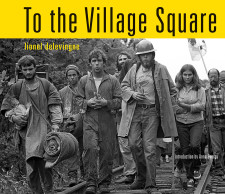 March 19, 2015, 7:00pm
Photo Forum at Guilderland Public Library
Discussion and Exhibition
French-American Photographer, Lionel Delevingne, has been documenting the anti-nuclear movement since the early 1970s. He will discuss his work as a Photojournalist, specifically as documented in his book "To The Village: From Montague To Fukushima. His work will be on display in the Helderberg Room In February. Contact: Margaret Lanoue, tel: 456-2400 Ext 2
---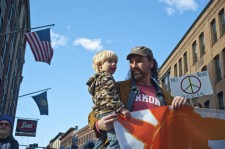 March 12th, 2015, 6:30pm
Water Street Books, Williamstown, MA
Talk and Book Signing
Water St. Books will host a book talk with Lionel Delevingne on Thursday March 12th at 6:30 pm.  Delevingne is a veteran photojournalist, published widely in periodicals of such stature as Mother Jones, New York Times, Village Voice, Washington Post, and Vanity Fair. He has been covering significant political actions and capturing them on camera since his first anti-nuke rally in Montague in 1975.  "To the Village Square…from Montague to Fukushima 1974-2014" is his moving new book of photographs chronicling the movement against nuclear power over a span of decades. There are images from the historic Seabrook actions and, from Three Mile Island, to Chernobyl and Fukushima. "there's nothing like it between two covers". A book signing and reception will follow his presentation. The event is free and open to the public. Contact: R. Simpson, manager. Water St. Books 26 Water St. Williamstown, MA 01267 tel: 413 458 8071. For more information please visit the website: http://www.tothevillagesquare.net