Books authored: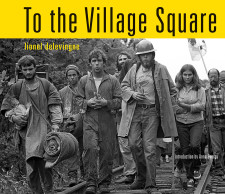 To the Village Square… Montague to Fukushima 1975- 2014
2014, ISBN 978-1-63226-004-8  
"To the village square we must carry the facts of Atomic energy; from there must come America's voice." – Albert Einstein, 1946
"I couldn't simply leaf through Lionel Delevingne's exquisite To the Village Square.   To open it is to participate, comprehend and appreciate the extensive, heroic, multi-decade struggle against global damage by nuclear power plants.  It celebrates the many concerned and sensible citizens who have built successful, continuing and urgent movements against the high-handed and short-sighted private developers of these risky plants. For those around from the No-Nukes start, this is a proud history.  For younger folks, it's a realization of the heritage and beauty of this eternal, reasoned, strengthening and constructive defiance.  Delevingne's own introduction modestly claims he's composed a book about power;  it is also a book that stirs us with hope and understanding of choice and conscience and commitment to humankind."
Mark Kramer—author, founding director (ret.) Nieman Program on Narrative Journalism at Harvard . and Writer-in-residence, Journalism Dept., Boston University .
---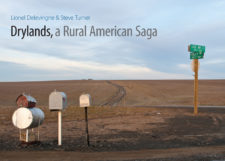 Drylands, A Rural American Saga
2012, ISBN #978-0-8032-3424-6
"Drylands is a beautiful, soulful exploration of an ordinary place made extraordinary through the words and pictures of two accomplished craftsmen. It is evocative of the best collaborations between writers and artists who explore rural America, going beyond a simple elegy for rural life and choosing instead to frame Adams County as both a unique place and proving ground for the dynamic and complex changes reshaping American agriculture and small towns across the nation."
Matthew Klingle, author of Emerald City: An Environmental Study of Seattle
---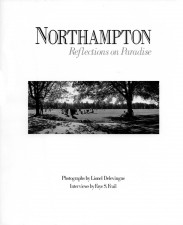 Northampton, Reflections on Paradise
1988, ISBN #88-090686  
"Lionel Delevingne's method, in photographs taken over several years in this city…reminds me of Walker Evans' images of Southern tenant farmers for his book with James Agee, "Let Us Now Praise Famous Men." It is a method I support, a method that deeply respects its subjects by permitting them to compose themselves for the camera.  …We are, in this deeply layered, socially diverse, and hopping New England town, curious, particular and absorbing, at least to ourselves. And the particularity and immediacy of life in Northampton at this end of the 80's is well served in these photographs."
Patricia Wright, review excerpt from Daily Hampshire Gazette
---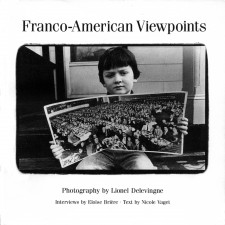 Franco-American Viewpoints
1988, ISBN #88-60619
"Franco-American Viewpoints presents a community on the verge of disappearing into the larger melting pot of American society. There are more than three million people of French or French-Canadian ancestry, nearly a quarter of the national total living in the northeastern United States. They are overwhelmingly the descendants of immigrants from French-speaking Canada who emigrated to work in the mills and factories of New England. Known as Franco-Americans or Francos, they should be distinguished from immigrants from France… At the time of the 1980 Census, Massachusetts has more people of French-Canadian background than does Louisiana. Their large numbers and willingness to perform hard manual labor for low wages led the Massachusetts Bureau of Statistics and Labor in 1881 to label them "the Chinese of the East."
Nicole Vaget, excerpt from the book's essay
This project is emblematic of U.S. immigration – as true today as yesterday and captures the little known history of the Franco-American community in the U.S. These French-speaking descendants left Canada in search of work and developed a community apart in Massachusetts. They were known as strike breakers and faced fierce persecution by established immigrant populations.
---